Morris Dancing. What a peculiar British tradition it is! All my life I have been exposed to it as my dad has been dancing on and off as part of the Whitchurch Morris Men for the past 30 years. For the first 3 years of my life I lived in Buckinghamshire in a small village that was quintessentially British - beautiful stone houses, little cobbled streets, a small parish church, a river where children would feed the ducks, and several traditional pubs. It was in the heart of the UKs home counties, where Morris Dancing was alive and well. When I was 3, my family moved to St Davids, the UKs smallest city on the most western point of Wales, and a place where Morris Dancing certainly wasn't something you saw every day! I remember growing up as a kid, my family would go along with dad once a year as he joined the Morris Men back in Buckinghamshire, or when they would come over on a trip to Pembrokeshire and dance along the beaches. It was something I thought was really weird at the time, and I didn't really understand what was going on, but I enjoyed watching them all dancing along in their colourful outfits to the accordion, drums and flutes, and keeping this British tradition alive.
Fast forward 20 years to me now living in London and I receive a text message off my dad. "Alright Dude, I'm going to be in Aylesbury next weekend with the Morris Men who I've not seen in years. Fancy joining for a pub crawl?" So one week later, on a particularly wet and windy day in the middle of October, I decided to go along to one of the Morris meets, and spent the day following the Whitchurch Morris men as they danced their way across Buckinghamshire and dived in and out of CAMRA pubs.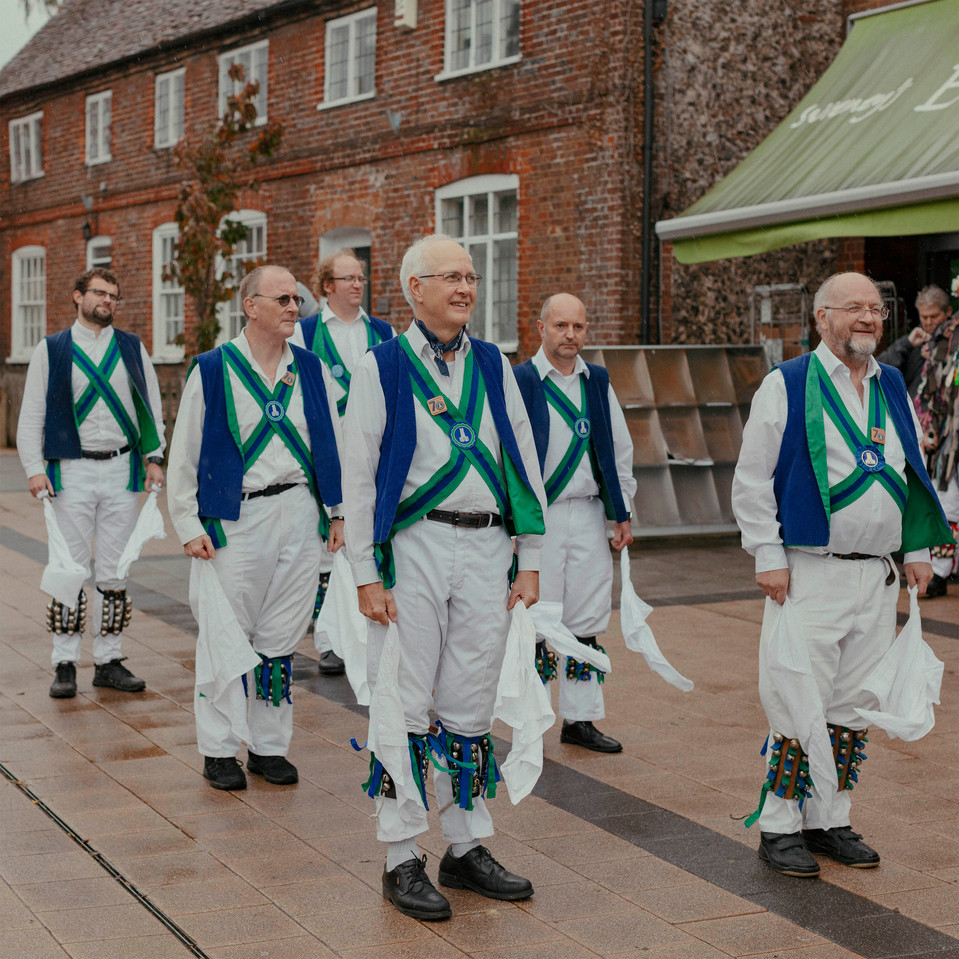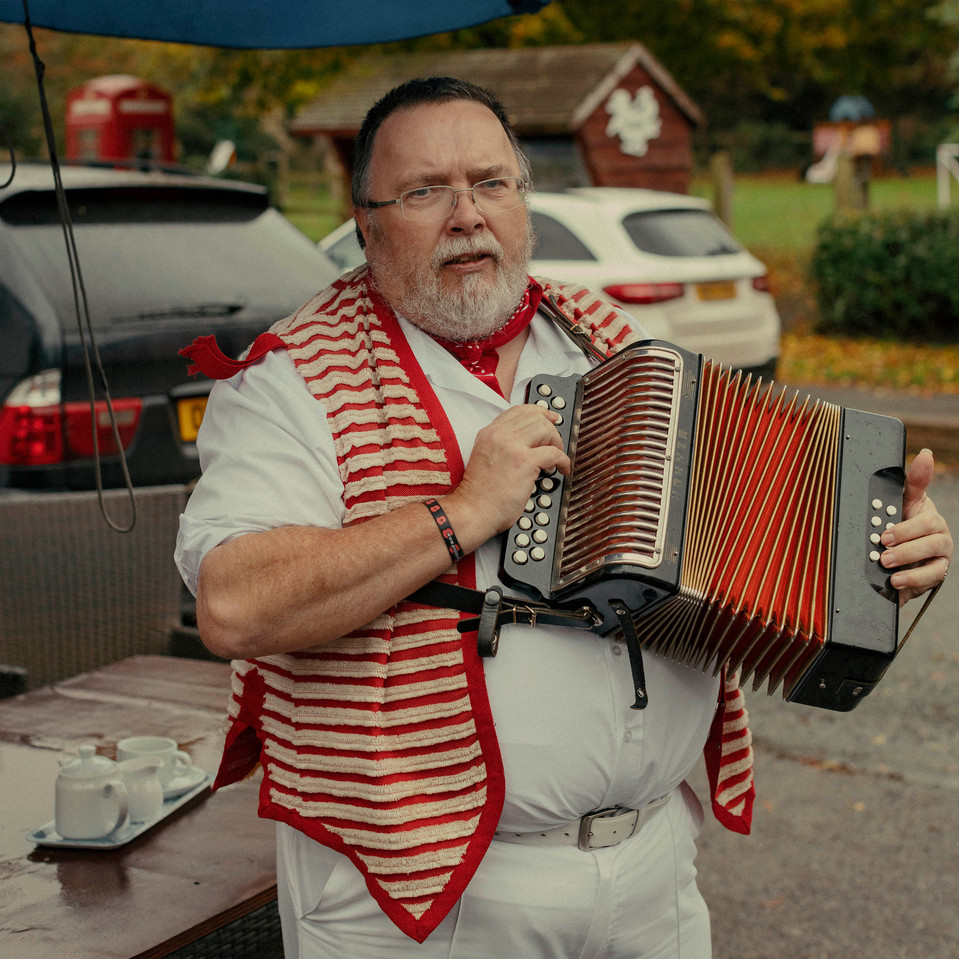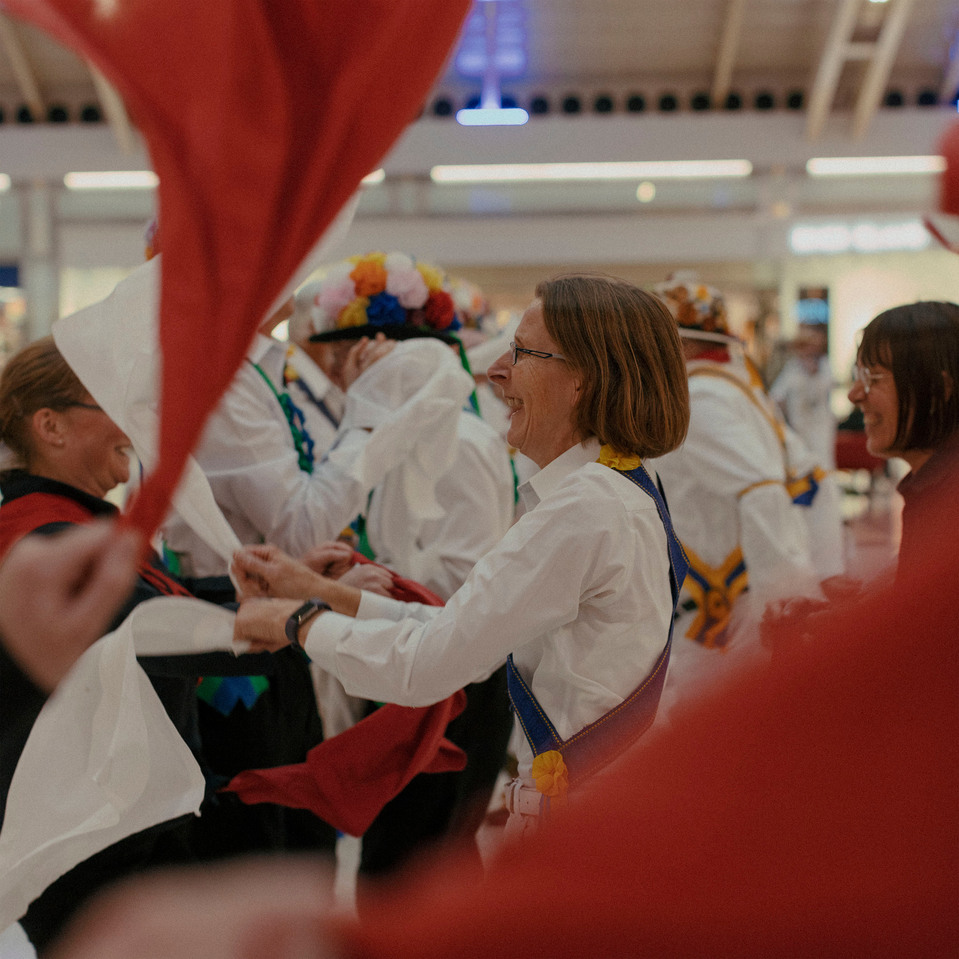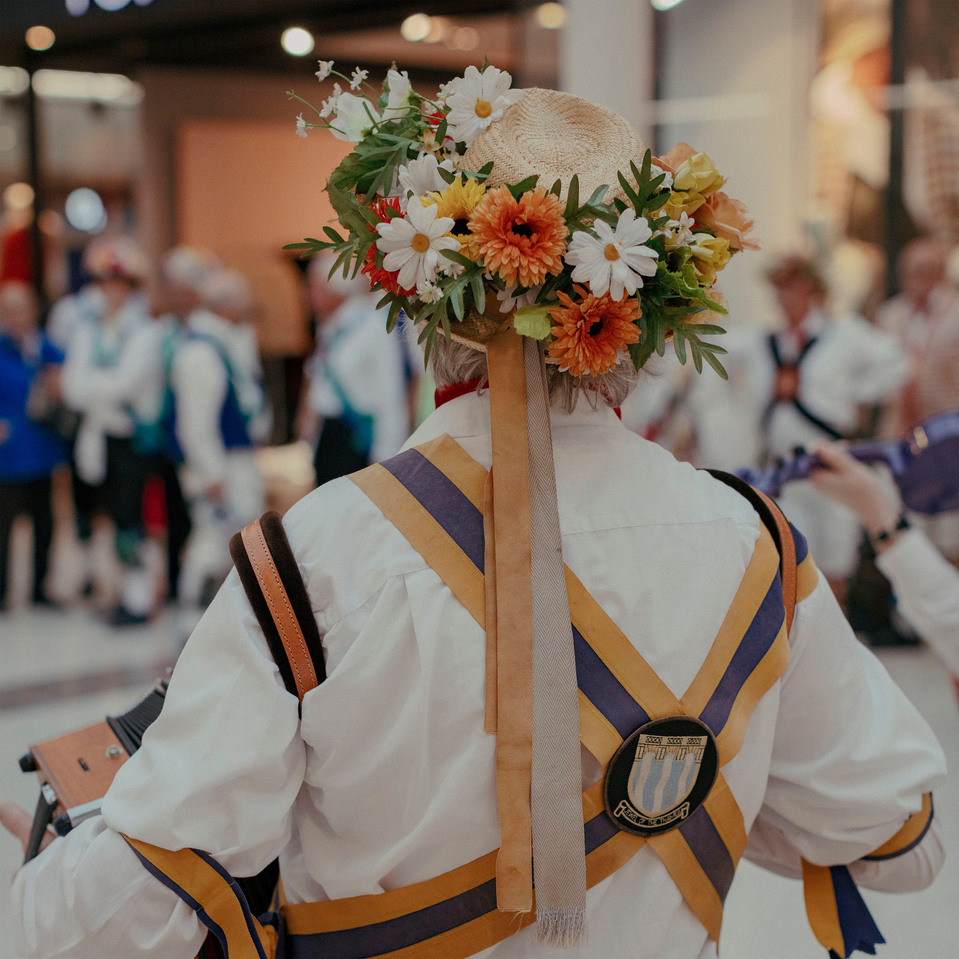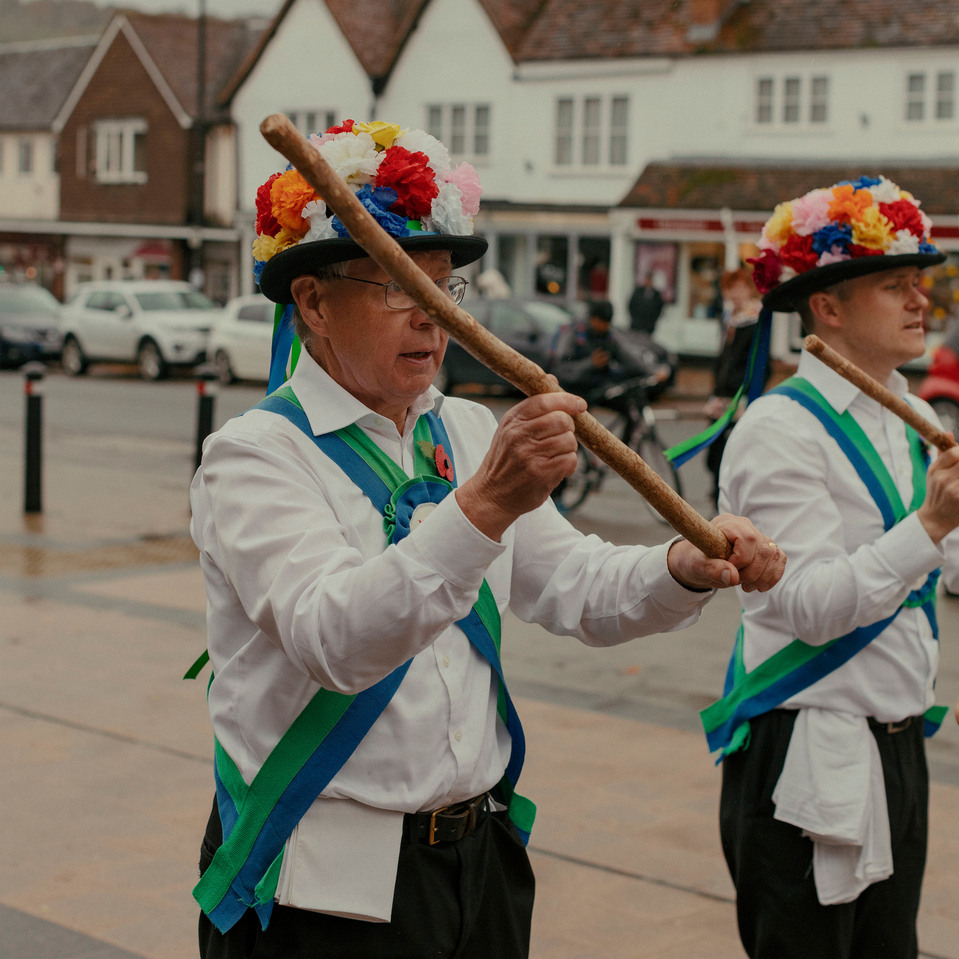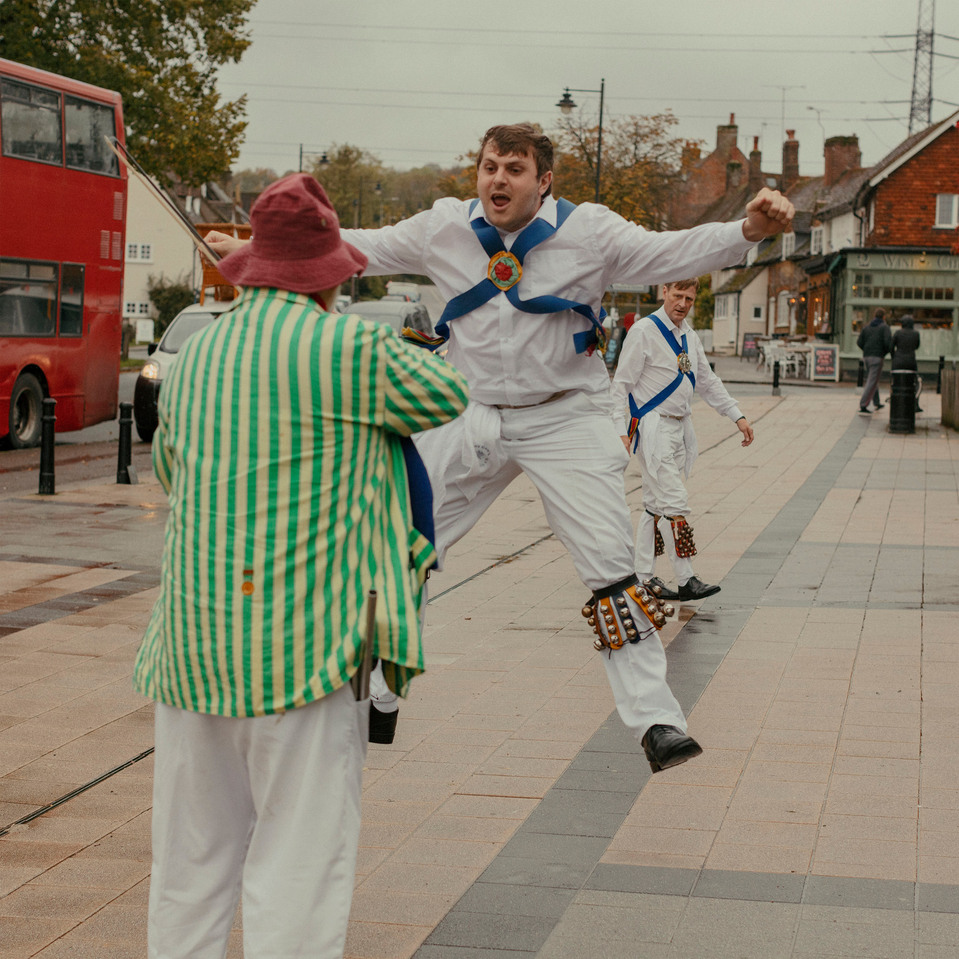 I wasn't really sure what to expect. I remember the outfits and the music from growing up, but what I didn't remember was the camaraderie and friendship that they all had. From the outside, Morris Dancing looks like quite a weird thing to do - dressing up in unusual outfits with bells tied round your ankles and waving handkerchiefs about in the air. But look below the surface and you find a group of friends who all come together year after year to have a dance and a drink, and celebrate what is seen by many as a dying tradition.